About Us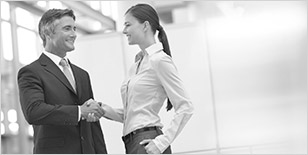 We specialize in comprehensive distribution of stainless steel, acid resistant and heat resistant steel as well as aluminium products. The experience gained in sales to chemical, food or water and wastewater treatment industry and many other industries allows us to individually customize our offer according to our client's needs.
For our business partners we offer beneficial transport solutions and attractive forms of financing the transactions.
AMONG OUR WIDE ASSORTMENT OF PRODUCTS YOU CAN FIND:
Stainless steel welded pipes
Stainlees steel seamless pipes
Stainless steel bends
Stainless steel flanges
Stainlees steel sections

Stainless steel bushings

Stainless steel sleeves

Stainless steel manwaydoors, couplings and valves
Wide Offer
Our wide offer includes:
Stainlees steel acid resistant installations
Stainless steel bends
Stainlees steel flanges
Stainless steel sections
Stainless steel bushings
Stainlees steel sleeves
Stainlees steel seamless pipes
Stainlees steel manwaydoors, couplings and valves
Our offer is complemented with high quality food grade acid resistant stainlees steel welded and seamless fittings.
PROFESSIONAL TEAM
Our company's priority is to create long-term and fruitful cooperation with our clients.
This is why we offer comprehensive services, besides sales including also:
technical assistance concerning product selection
polishing and grinding
cutting of sections according to patterns
performing industry installations
metal sheet cutting and laminating
Feel free to browse through our offer and see if we can work together.